Key Case
Organise your keys into a streamlined and timeless accessory made from premium stainless steel and leather. Our innovative design secures 3-8 keys in a silent, jingle-free stack and prevents scratches to your phone or other devices. Easily modify your key case with the detachable D ring for larger keys and car keys and enjoy one-handed key access.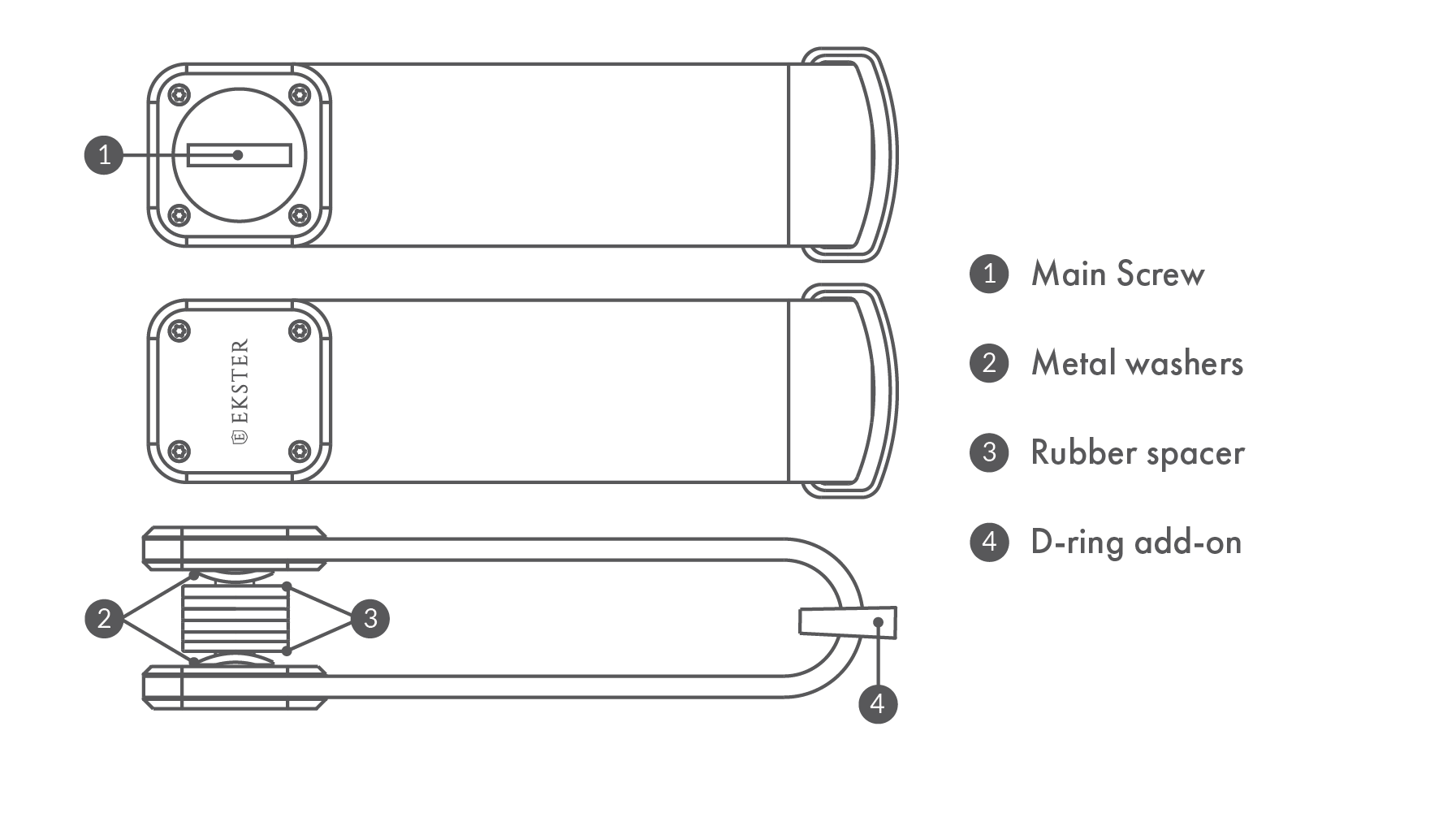 Specifications:
Dimensions: 0.31 x 5 x 1.2 in (0.8 x 1.3 x 2.9 cm)
Easy access: One-handed handling
Silent Storage: No more key jingles
Anti-scratch: Prevents damage and scratches to pocket contents
Assembly: Use a coin or key to twist the screw
Storage: 2-8 keys
Bulkier keys: add on with our detachable D ring
Features:
One-handed key access
Slim and silent key storage (2-8 keys)
Premium leather and stainless steel
Additional detachable D ring for larger keys
Prevents scratches to your phone
Make it unlosable with a tracker
Set-Up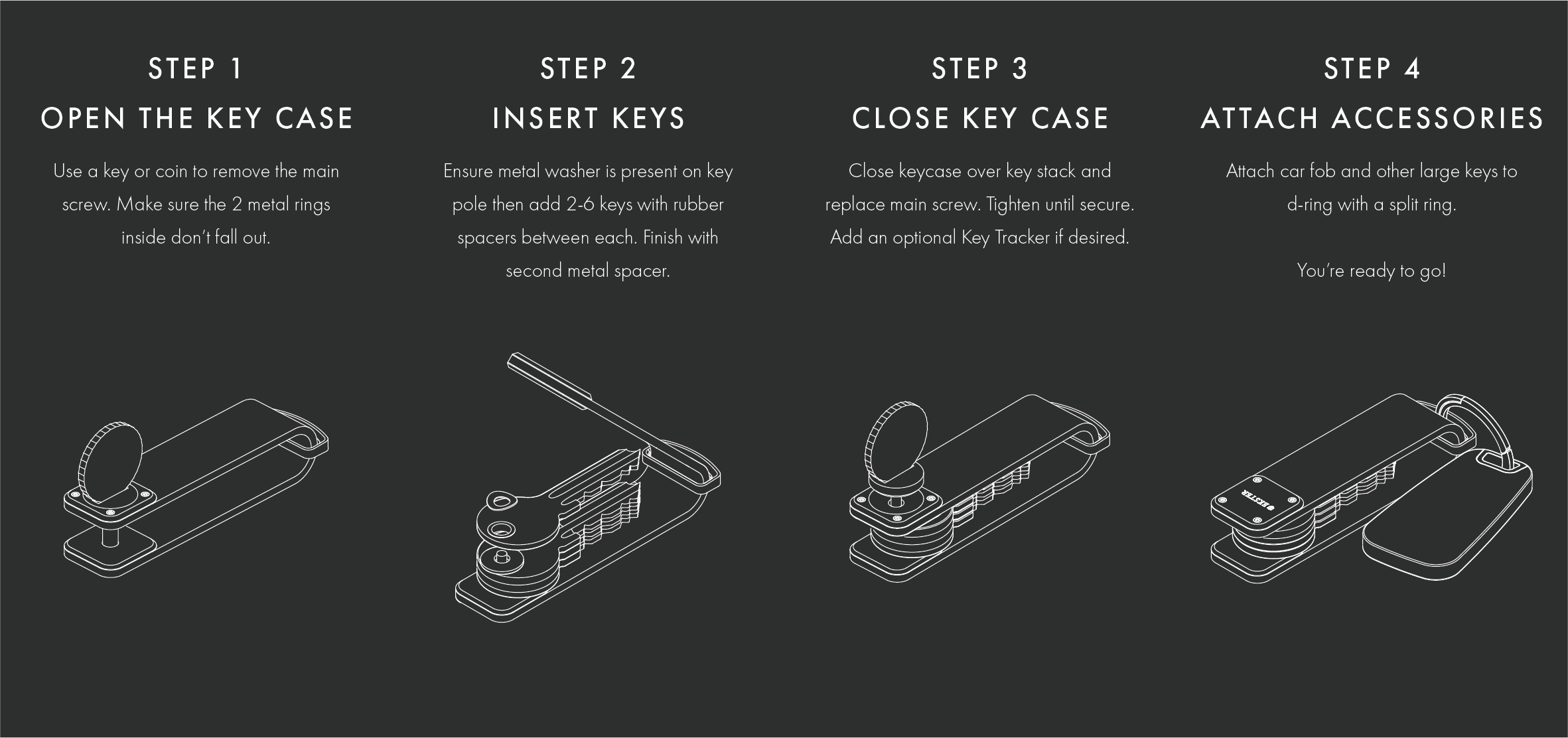 Open the Key Case. Use a key or coin to remove the main screw. Make sure the two metal rings inside don't fall out.
Insert Keys. Ensure the metal washer is present on the key pole then add 2-6 keys with rubber spaces between each. Finish with the second metal spacer.
Close the Key Case. Replace the main screw. Tighten until secure. Add an optional key tracker if desired.
Attach accessories. Attach a key fob or other large keys to the d-ring with a split ring.
You're ready to go!
---