Key Tracker
The Ekster Keytracker is the perfect addition to the keyholder. The Keytracker utilizes the same Crowd GPS technology as the Tracker Card to make your keys trackable no matter where they are. Built in LED lights illuminate keyholes at night and allow you to find your keys in dark places. Check out the video below to see how it works.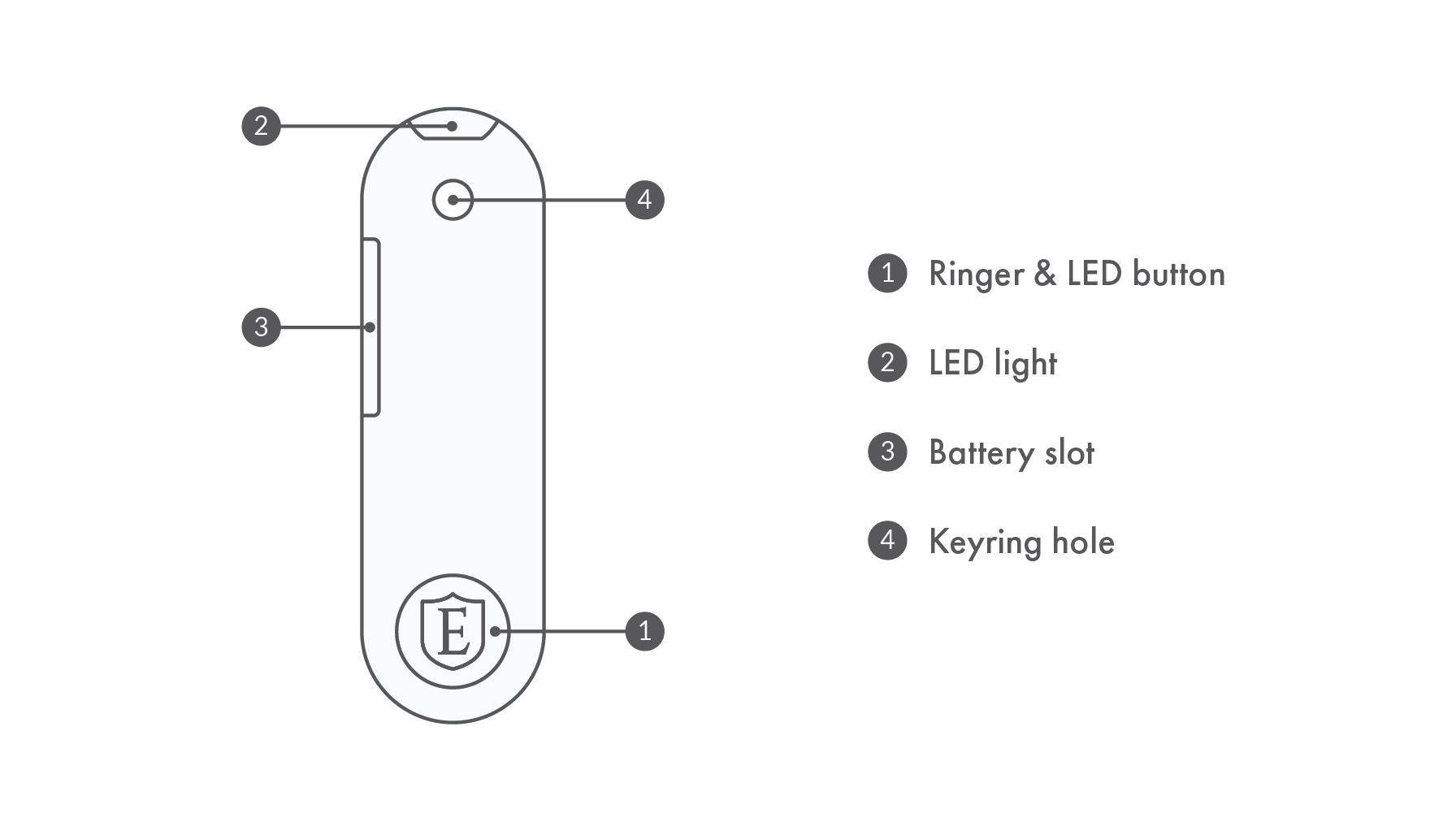 User Manual:
Download the Chipolo app.
Create an account.
Add a Chipolo tracker, then look for "partner products."
Click the Ekster logo icon.
Click the Key Tracker
Make sure your Bluetooth is turned on
Pair the tracker card by clicking the button once.
Test your tracker card by ringing it.
Assembly
Remove the assembly screw from the top of keyholder to seperate it in half.
You will see the key pole; slide the Key Tracker onto the key pole.
Press halfs of keyholder together and screw the assembly screw securely back into place.
FAQ's
How is the LED in the tracker charged, and how long does it stay charged?
The LED in the tracker runs on a watch battery and stays charged for 2-3 months.
What size battery does the Key Tracker use, and is it replaceable?
The battery is a replaceable CR1616, it's the size of a small coin and it is often used for wrist watches. 
How do I turn on the LED light?
Please hold down the button for 3-5 seconds, this will activate the LED light. To turn it off, the same action can be repeated.
How does the app work for the key tracker, and how does crowd GPS work?
The app functions globally, so it will work worldwide using Bluetooth. If you're out of range, our worldwide crowd GPS network will help you find your keys; when a user is within range of your lost item, you will receive a GPS update.
If you've misplaced or lost your keys, ring it from your phone or check its last location on the map. If you've lost your phone, simply press your key tracker twice to make your phone ring, even when it's in silent mode.
Please note:
Do not ingest battery, Chemical Burn Hazard.
This product contains a coin cell battery. If the coin cell battery is swallowed, it can cause severeinternal burns in just 2 hours and can lead to death.
Keep new and used batteries away from children.If the battery compartment does not close securely, stop using the product and keep it away from children.
If you think batteries might have been swallowed or placed inside any partof the body, seek immediate medical attention.
---